One of life's most significant milestones is buying a home. Any loss or damage resulting from robbery, theft, fire and ignition, or any other peril will be covered by property insurance, which will cover all of the goods and equipment that are inside the business premises or the home. You will have complete protection against all of the risks outlined in the policy document with property insurance. 
Let us look at the importance of having property insurance:  
Natural calamity and man-made destruction coverage 
Damages caused by natural disasters like earthquakes, cyclones, floods, and lightning-caused fires are covered by property insurance. It also covers damage caused by humans, like theft, vandalism, and fire. In both cases, compensation is provided. 
Asset loss Coverage 
In addition to safeguarding the structure of the property, it also covers the loss of valuables like jewelry, electronics, and furniture.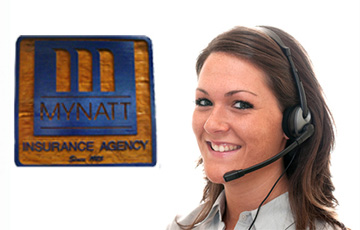 Protection from liability  
Your insurance company also covers your liability for accidental damage to a third party caused by you on your property. Liability insurance protects against property-related incidents. Costs for medical care that may be incurred as a result of harm to property life; For instance, liability insurance will cover losses resulting from falls or other similar incidents. 
Compensation for temporary housing costs If you must rent a place to live while your damaged home is being fixed, you will be reimbursed for the cost of the temporary housing. 
Whether it's a mother-and-pop general store or a mall, Mynatt Insurance, Inc., grasps the requirements of the present entrepreneur. The risk openness organizations face appears to build every year and our experts keep steady over the business protection market to guarantee you get the assurance you want at rates your business can deal with. Contact us at 813-932-5511 if you reside around Tampa, Westchase, Lutz, FL, Temple Terrace, Carrollwood, and Greater Northdale areas.