Life Insurance and Retirement Plans in Tampa and New Tampa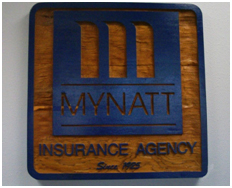 You are in the right place if you are looking for life insurance in New Tampa or Tampa, Florida. We have been protecting families in this area for more than nine decades, so we feel a deep and sincere connection to our neighbors throughout Hillsborough County. Life insurance is a must for all responsible adults, especially when loved ones are relying on you. It takes two incomes for most families to make ends meet, so an unthinkable emotional loss can be compounded by financial devastation if the appropriate level of life insurance is not in place.
There are multiple options available to you when it comes to life insurance, and many people are not fully aware of the differences. Term life insurance is coverage that has no cash value, but it is relatively inexpensive. When you obtain the insurance policy, you pay a certain set premium for a prescribed term. After that term expires, your premiums would go up, because the risk that the insurance company is taking increases as you get older. The term life insurance Tampa and New Tampa residents can obtain from us is a good choice if you want protection for a certain timeframe.
Whole life insurance is more expensive, but the premiums do not go up, and the policy builds a cash value as you are paying into it each month. Universal life insurance is another option that we offer to Tampa and New Tampa life insurance clients. This form of coverage provides the low cost protection that you get with term life insurance, but there is also a savings component. We place an emphasis on education and client communication, so we would be glad to explain the possibilities to you in detail so you can make a fully informed decision.
Retirement Plans for Tampa and New Tampa Individuals and Businesses
Your golden years can be among the best years of your life, but you may never be able to put your working years behind you if you do not have sufficient financial resources to draw from. Retirement planning is important, and we offer retirement plans for New Tampa and Tampa businesses and individuals, including traditional and Roth IRAs, SEP IRAs for self-employed people and small business owners, annuities, and 401(k) plans for employers.
We Are Here to Help!
If you would like to learn more about the retirement plans and life insurance Tampa and New Tampa residents can obtain through our agency, call us right now at 813-932-5511 or 866-852-9470.