Specialty Business Auto Insurance Coverage in Carrollwood, Lutz, Odessa, Seminole Heights, Tampa FL, and Surrounding Areas
If you need protection…we've got you covered!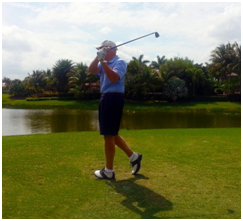 From Florida's winds and floods to your parade or festival celebration, Mynatt Insurance offers Special Coverage that meets a diverse number of insurance needs.
There are so many risks that aren't considered when planning a special event and Mynatt Insurance makes sure you have the coverage you need when and where you need it.
When your company or group wants to sponsor a hole-in-one prize at a golf outing, Mynatt Insurance can provide the right insurance. Liability coverage for your parade, special coverage for Notary's, protection for jet skis and so much more: if there's a risk involved, Mynatt Insurance has you covered.
Wind
Flood
Special Event (liability protection for parades, festivals)
Hole-in-one
Jet Ski's
Sports Equipment
Notary
Permit Bonds
Performance Bonds
Contact us here to request your free, no-obligation quote today.