Retirement Plans in Carrollwood, Lutz, Odessa, Seminole Heights, Tampa FL and Surrounding Areas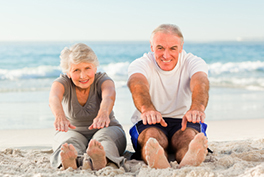 Working today to secure tomorrow
There's an old adage that is very appropriate when talking about your financial future:
Failing to plan is a plan to fail.
Mynatt Insurance has the tools to help ensure you succeed when it comes to preparing for your future.  With various low-risk plans, we can help you develop a portfolio that will provide for you at retirement.  If you're dreaming of retirement, now's the time to plan.  Ask the professionals at Mynatt Insurance about our retirement plans.
Available options include:
Annuities:
An annuity is a long-term investment that provides tax-deferred earnings.  Annuities can generate a lifetime income stream depending on various factors and are excellent for those with a low tolerance for risk.
IRAs:
An IRA (Individual Retirement Account) is basically a savings account with big tax breaks, so it's a good way to save for retirement.  An IRA can consist of stocks, bonds, mutual funds and other assets.
SEP:
An SEP IRA (Simplified Employee Pension) IRA is designed for self-employed individuals as well as small business owners.  This plan enables business owners to contribute towards their employee's (and/or their own) retirement.  It follows the same investment, distribution and rollover rules as traditional IRAs.
401k:
This employer-sponsored retirement savings plan lets you save money towards retirement on a tax-deferred basis.  Since most people's taxable income is lower at retirement than during employment, they end up paying considerably less in taxes on their savings.  Employees make contributions via payroll deductions BEFORE taxes are withdrawn.  Employers may decide to make a matching contribution up to a certain percentage of your own contribution.
412(i):
This plan is a form of the defined benefit pension plan.  This employer-sponsored retirement plan promises to pay a specific annual (or more frequent) benefit to an employee upon their retirement.  This plan is funded exclusively by life insurance or annuity contracts.
The professionals at Mynatt Insurance take the time to discuss your vision for your future and will help you choose the retirement tool that best meets your needs.
Contact Us for more information.