Business Auto Insurance and Commercial Property Insurance in Tampa & New Tampa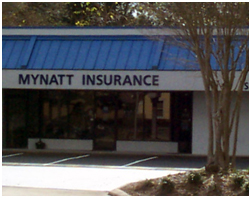 For commercial auto insurance, Tampa can rely on Mynatt Insurance Agency for rock solid coverage at rock bottom prices. We have been exceeding the expectations of discerning clients in this area since 1925, and this makes us the second longest standing independent insurance agency in town. When you have been able to withstand the test of time for close to 100 years, you certainly must be doing something right.
And of course, you will know exactly where to find us if you ever need help with a claim, or if you need to adjust your coverage. This is a benefit that you receive when you work with a local insurance agency instead of a huge corporation that you communicate with through a call center worker. In addition to the business auto insurance Tampa clients can receive through us, we offer commercial auto insurance for New Tampa businesses.
How can we get strong, reliable Tampa/New Tampa business auto insurance at very low prices? As we have stated, we are an independent insurance agency. This means that we are not forced to represent any one company exclusively. As a result, we can gain an understanding of your needs, enter your information into our system, and bring back quotes from multiple different insurers.
These are trusted names that everyone has heard of, like Progressive, Travelers, Mercury Insurance, and Foremost. You can purchase your insurance from the company that is offering the lowest premium, and it is very comforting to know that you are not paying more than you have to for your Tampa commercial auto insurance.
Commercial Property Insurance for New Tampa, Florida Businesses
We offer every type of insurance that any business could ever want or need. In addition to the commercial auto insurance that we can provide, you can rely on us for commercial property insurance as well. The same process can be implemented as we evaluate the quotes that are given to us from all of the commercial property insurance companies that we represent.
Contact Mynatt Insurance Agency Today!
You simply cannot go wrong when you purchase your Tampa business auto insurance or New Tampa commercial property insurance through our agency. As we have stated, we are the low-price leaders, and we emphasize world-class customer service every step of the way. If you would like to discuss your needs with a knowledgeable agent, we can be reached by phone at 813-932-5511 or 866-852-9470.