Commercial Auto, Property, and Business Liability Insurance in Lutz, Florida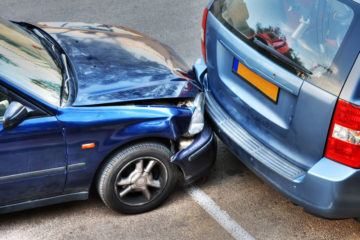 You have found your way to our Lutz, Florida commercial auto insurance information portal, and you are going to be glad you did. Mynatt Insurance Agency is the trusted resource for business auto insurance in the greater Tampa Bay Area, and we feel a close connection to our neighbors in Hillsborough County.
Lutz is a very special place with a unique charm all its own, and at the same time, it has everything that a large metropolitan area has to offer just a short drive away. We are proud to serve its residents, from Cheval to the Livingston Avenue/Sunset Lane Section to the Van Dyke Road/Lakeshore Road area. To sum it up in a simple sentence, for business auto insurance in Lutz, Florida, Mynatt Insurance Agency is the only logical choice.
Commercial Insurance in Lutz, FL
One of the reasons why all roads lead to our front door when it comes to insurance coverage in this area is the simple fact that we are the low-price leader. It sounds hard to believe, but we have been in business since 1925, and we have built strong relationships with the insurers that we represent over the years.
Since we are not beholden to any one provider, we conduct cost comparisons for our clients, so you know exactly where you stand. At the end of the process, you can obtain your Lutz, Florida commercial auto insurance from the provider that is offering the lowest premium for the coverage you need. And of course, we will always be here for you to review your coverage from time to time to make sure that you are getting the best value for your business auto insurance dollar.
Insurance Agency serving Lutz with World Class Service!
In addition to commercial auto insurance, we can connect you with other types of business insurance, including general liability insurance, workers' compensation coverage, umbrella insurance, commercial property insurance, group life and health insurance, and more. You can satisfy all of your insurance needs under one roof when you work with our agency because we offer personal insurance as well as business insurance.
When you have been around for well over 90 years, you know a little bit about how to treat others. If you are ready to experience the Mynatt Insurance Agency difference, you can discuss your needs with one of our Lutz, Florida commercial auto insurance specialists right now if you call us at 813-932-5511, and our toll-free number is 866-852-9470.