Business Auto Insurance in Tampa, Lutz, Westchase, Temple Terrace, Greater Northdale, Carrollwood, FL, and the Surrounding Areas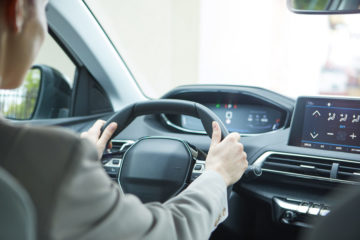 You have reached the home of the leading resource for business auto insurance in Tampa, Florida, and the surrounding areas. How can we contend that we are the best choice for car insurance in Hillsborough County? This is a good question, and we have a very good answer. When you have been able to withstand the test of time, you must be doing something right. Mynatt Insurance Agency was founded all the way back in 1925, so we have been exceeding the expectations of clients in this area for nearly a century and counting.
Locals are well aware of the fact that Tampa is an extraordinary place to live, but the national media is also tuned in. "The Big Guava" has recently been named as the best large city to call home in the southeastern United States, and over the years, it has made many "best of" lists. The business environment is fertile in Tampa, and commercial auto insurance is a must for people that have commercial vehicles on the roadways.
Best Business Auto Insurance Coverage Options
As a business decision maker, you definitely have to invest a lot of energy to keep things running smoothly day after day. If you are like most people, you do not have the time to call numerous different business car insurance providers trying to find the best rate. This is fully understandable, but at the same time, you can throw a lot of money out the window if you are overpaying for your Tampa, Florida commercial auto insurance.
This is where we can enter the picture to make sure that you get maximum value for your insurance dollar. We are not held captive by any one company that offers commercial auto insurance. Over the decades that we have been in business, we have identified industry-leading insurers that we feel comfortable representing.
When you engage us to assist you, we will enter all of your information into our system, and we will bring back quotes from all of these different highly rated insurance companies. At the end of the process, you can select the Tampa, Florida business auto insurance coverage that is being offered to you at the lowest price point.
Insurance Agency for Business Auto Insurance and other Commercial Insurance
Simply put, for business auto insurance in Tampa, Florida, Mynatt Insurance Agency is the only logical choice. You can send us a message if you would like to reach out electronically, and you can speak with one of our agents over the phone if you give us a call at 813-932-5511.