Home Insurance in Lutz and Tampa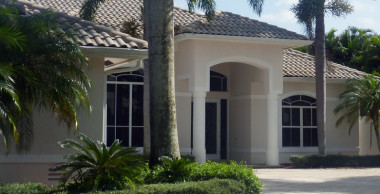 Mynatt Insurance Agency is a long-standing local institution that has been providing home insurance in Tampa since 1925. This is a degree of longevity that is difficult to match, and it says a lot about the customer satisfaction rate that we have been able to maintain over the years. Clearly, technology has changed the playing field when it comes to the insurance business. You can rest assured that we are fully equipped with all of the tools that allow us to provide our clients with the Tampa homeowners insurance they need at the lowest possible price point.
How can we get rock bottom premiums? We are not a captive insurance agency that is beholden to a single insurer. When work with us, you can be sure that you are not overpaying for your home insurance, because we can obtain quotes from multiple different top quality, reliable companies. Ultimately, you can choose the policy that is offered at the lowest price.
It is worthwhile to point out the fact that standard homeowners insurance does not cover flooding. That's the bad news, but the good news is that we can connect you with flood insurance to augment your home insurance for 360 degrees of protection.
Home Insurance in Tampa, FL
In addition to the work that we do for residents of Tampa proper, we can also be called upon to provide home insurance for New Tampa homeowners. One of the nice things about working with a local insurance agency is the fact that you can develop a direct, genuine, personal relationship with your agent. If your insurance needs change, or if you have a New Tampa home insurance claim, help will always be just a stone's throw away, and this is quite comforting.
Home Insurance in Lutz, FL
We can be easily reached by people that live all over Hillsborough County and Pasco County. Over the years, we have built many relationships with our neighbors that need home insurance in Lutz, FL, and we know the area very well. You can always rely on us to get you the homeowners coverage that you need at a price you can afford if you live to the immediate north of Tampa.
Call Or Click Right Now!
If you would like to send us a message electronically, contact us here. You can alternately speak with one of our Lutz-New Tampa-Tampa home insurance specialists over the phone if you call us at 813-932-5511 or 866-852-9470.