General Liability Insurance, Professional Liability Insurance, and Cyber Liability Insurance in Carrollwood, Temple Terrace, Lutz, Westchase, Tampa, Greater Northdale, FL, and the Surrounding Areas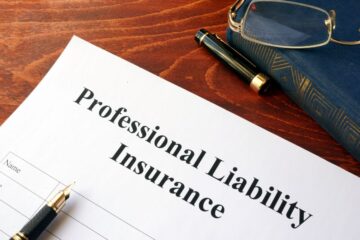 Owning a business in Carrollwood, Temple Terrace, Lutz, Westchase, Tampa, Greater Northdale, and the surrounding areas is hard work, and you don't need it to be any harder by leaving your business and yourself unprotected. Do the smart thing and contact our team at Mynatt Insurance Agency, Inc. today to be sure you have the best in general liability insurance, professional liability insurance, as well as cyber liability insurance. We live in a litigious society, and it is important that you have protection that would otherwise bankrupt the business if you didn't have it. Contact us today to have us find you the best insurance policies for your needs.
General Liability and Professional Liability Insurance
Are You
Sure

You're Covered?

Every policy has limits: make sure you know you're protected.

Nearly every business can benefit from having a general liability insurance policy in place. This coverage helps to protect the business against claims that the business caused bodily injury or property damage. This general liability insurance can either be a stand-alone policy or could be packaged up with a Business Owners Policy where several different coverages are included together for a less expensive cost.

Professional liability insurance is designed for those people who provide professional services. Accountants and lawyers often come to mind for these situations as they provide information to clients who then take action based on that information. Should clients end up being injured financially or otherwise from these actions based on what the professional told them, they will likely come back with a lawsuit and professional liability insurance helps to protect them.
Cyber Liability Insurance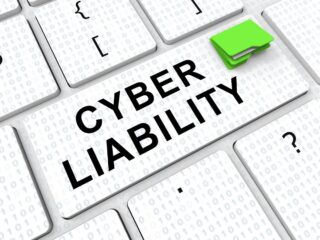 These days doing business using the internet is commonplace, but this opens a business up to potential breaches of data and other issues. Cyber liability insurance is there to help deal with the costs associated with data breaches and cyber-attacks on your business. Coverages for cyber liability insurance can include areas such as business interruption, litigation expenses, cyber extortion, crisis management expenses, and much more. These days it isn't a matter of if you will have a cyber issue, but rather when will the cyber issue happen.
You may think that having these and other insurance protections is expensive, but they are downright cheap when you consider that any one of these issues could render your business defunct. There are too many risks to leave yourself open to in Carrollwood, Temple Terrace, Lutz, Westchase, Tampa, Greater Northdale, and the surrounding areas. Contact Mynatt Insurance Agency, Inc. today to get your protection in place before the inevitable happens.
Contact us here to request your FREE, no-obligation quote today.