5 reasons why people avail of homeowners insurance  
There are several reasons why people choose to avail of homeowners insurance. Mynatt Insurance Agency, Inc. provides homeowners insurance in Tampa, Lutz, FL, Westchase, Temple Terrace, Carrollwood, Greater Northdale.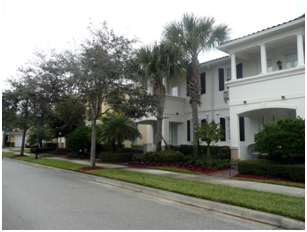 Here are five common reasons: 
Protection against property damage: Homeowners insurance provides financial coverage in the event of property damage caused by various perils such as fire, lightning, hail, windstorms, and more. It helps homeowners repair or rebuild their homes, ensuring they are not burdened with the full cost of repairs.

 

Liability coverage: Homeowners insurance also offers liability protection. If someone gets injured on your property and files a lawsuit against you, homeowners insurance can cover legal fees and any awarded damages, up to the policy's limits. This coverage helps protect homeowners from potentially significant financial loss.

 

Personal belongings coverage: Homeowners insurance typically includes coverage for personal belongings within the home. If your possessions are damaged, destroyed, or stolen due to covered perils, the insurance can help reimburse you for their value. This coverage extends beyond the physical structure of the home and offers peace of mind for protecting valuable items like furniture, electronics, and clothing.

 

Additional living expenses: In the event that your home becomes uninhabitable due to covered perils, homeowners insurance often includes coverage for additional living expenses. This means the insurance can help cover the cost of temporary housing, meals, and other necessary expenses while your home is being repaired or rebuilt.

 

Lender requirements: If you have a mortgage on your home, your lender will likely require you to have homeowners insurance. Lenders want to protect their investment in case of property damage or loss. Having insurance coverage satisfies this requirement and allows you to secure a mortgage.

 
These are just a few of the reasons why people avail of homeowners insurance. It offers financial security, protection, and peace of mind, making it an essential safeguard for homeowners. Please call us without hesitation.