Have you ever stopped to think about all of the potential damage your home in Carrollwood, Greater Northdale, Lutz, Tampa, Temple Terrace, Westchase, or the surrounding areas could suffer? From broken windows to flying debris from storms and vehicles running into your home as well as trees, you need to protect your home with the right homeowners' insurance. The experienced team at Mynatt Insurance Agency has helped thousands of homeowners get the right protection for their home, condo, apartment, townhome, or other dwelling. Contact us and put our independent insurance agents to work on your behalf.
Why Work With An Independent Insurance Agency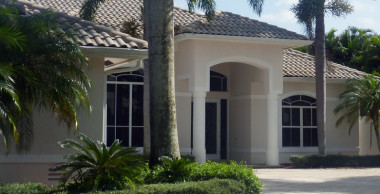 At Mynatt Insurance Agency, we want to make sure that you have the right insurance coverage for your needs. We understand that no two families are the same, and that means that your insurance needs are also not the same. We will shop the marketplace looking for the best insurance coverage for the lowest price, rather than shoehorn you into the only policy that is available. Independent agents work for you and want to keep your business, so we will work hard to find the right fit.
As independent insurance agents, we can help you find the right insurance for all of your needs. This means that along with your homeowners' insurance we can help with vehicle insurance and other needs you may have. We can also provide you with valuable information related to your insurance coverages to explain what is covered and what is not so that you are fully informed.
The Main Functions of Homeowners Insurance
Home insurance basically has four functions for the property owner. First, homeowners insurance is there to repair your home, your yard, as well as other structures that are covered under the policy. There are a variety of causes for these repairs that are spelled out in the policy. The second function of homeowners insurance is to repair or replace your personal belongings. Often this is tied to the repairs for the home. The third function is to pay for a place to live while your home is being repaired. Sometimes the damage is so extensive as to make your primary residence uninhabitable until the repairs are done. And finally, homeowners insurance provides liability protection for injury or damage to someone else.
Don't leave your Carrollwood, Greater Northdale, Lutz, Tampa, Temple Terrace, Westchase, or surrounding area home uninsured or underinsured. Contact Mynatt Insurance Agency today to get the right insurance coverage at the right price.