5 benefits of general liability insurance
General liability insurance provides essential coverage for businesses, protecting them from a range of potential risks and liabilities. Mynatt Insurance Agency, Inc. provides general liability insurance in and around Tampa, Temple Terrace, Carrollwood, Greater Northdale, FL, Lutz, Westchase. 
Here are five benefits of having general liability insurance: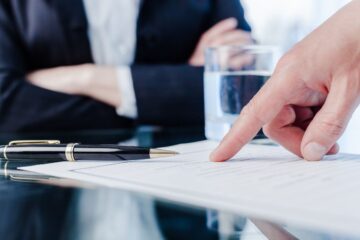 Legal Protection: General liability insurance helps protect your business from the financial burden of legal expenses, including attorney fees, court costs, and settlements or judgments if your business is sued for bodily injury, property damage, or advertising injury.

 
Coverage for Third-Party Claims: This insurance covers claims made by third parties, such as customers, clients, or vendors, who may allege that your business's negligence or actions resulted in their injury or property damage. It provides a safety net for potential liability disputes.

 
Property Damage and Bodily Injury Protection: If your business accidentally causes damage to someone else's property or results in bodily injury to another person, general liability insurance will cover the associated costs, which can include medical bills, repair or replacement of damaged property, and more.

 
Advertising Injury Coverage: General liability insurance often includes coverage for advertising injuries, such as libel, slander, or copyright infringement. This is crucial for businesses that engage in marketing and advertising activities.

 
Reputation and Customer Confidence: Having general liability insurance can boost your business's credibility and instill confidence in your customers, partners, and stakeholders. It demonstrates that you are financially responsible and prepared for unexpected incidents, which can help attract and retain clients.

 
In summary, general liability insurance offers financial protection, legal support, and peace of mind, making it an essential component of risk management for businesses. Please call us without any hesitation.