Business auto insurance offers several benefits to businesses that rely on vehicles for their operations. Mynatt Insurance Agency, Inc. provides business auto insurance in Tampa, Temple Terrace, Greater Northdale, Carrollwood, Westchase, Lutz, FL. 
Here are three key benefits: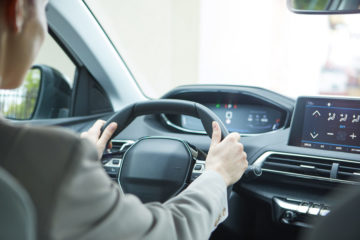 Financial Protection: Business auto insurance provides financial protection against potential losses resulting from accidents or damage to the company vehicles. It covers the costs of repairs or replacement of vehicles, medical expenses for injuries sustained by drivers or passengers, and property damage caused to third parties. Without insurance, these expenses could significantly impact a business's finances and even threaten its survival. Having business auto insurance ensures that the financial burden is mitigated, allowing the business to recover and continue its operations.

 

Legal Compliance: In many jurisdictions, having auto insurance is a legal requirement for businesses operating vehicles. Business auto insurance helps companies comply with these legal obligations, avoiding potential fines, penalties, or legal consequences. It demonstrates responsible and ethical business practices, contributing to the overall reputation and credibility of the company. By having the necessary insurance coverage, businesses can focus on their operations without worrying about violating any legal requirements related to auto insurance.

 

Comprehensive Coverage: Business auto insurance policies often offer comprehensive coverage, encompassing various risks and scenarios. This can include protection against accidents, theft, vandalism, natural disasters, and even uninsured or under-insured motorists. Comprehensive coverage ensures that businesses are protected against a wide range of potential risks and liabilities. It provides peace of mind to business owners, knowing that their vehicles and drivers are safeguarded in different situations, thereby minimizing the potential disruptions and financial losses that may arise.

 
Overall, business auto insurance provides financial protection, legal compliance, and comprehensive coverage for companies relying on vehicles. It helps mitigate risks, protects assets, and ensures the smooth continuation of business operations. Please call us.