For most businesses, a vehicle of some sort is a necessary piece of equipment in order to run the business. These business vehicles in Carrollwood, Greater Northdale, Lutz, Tampa, Temple Terrace, Westchase, and the surrounding areas need to have business auto insurance, and our team at Mynatt Insurance Agency can help get the coverage you need. Even if the business doesn't own a vehicle but has employees use their personal vehicles for transport, it is important that the business have business auto insurance in case they get into an accident while performing business duties. Contact us today to learn more about the options you have.
Important Sections of Your Business Auto Insurance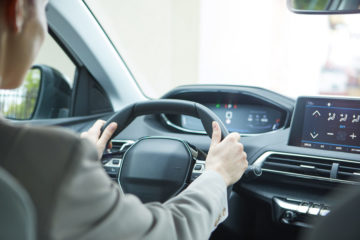 Your business auto insurance policy will usually have five sections to it that you should be sure that you understand. The first is the covered autos as part of the insurance policy. The second is the liability coverage of the policy. The third is the physical damage coverage for the vehicles and property. The fourth is the business auto conditions and the fifth is business definitions. Going through each of these with your agent will reveal important details that you may not realize at first glance on your policy.
Coverages Available in Business Auto Insurance Policies
There are several coverages that you will need to understand in your policy, starting with collision coverage. This will provide reimbursement for damage to the insured vehicle due to the fault of the insured driver. With comprehensive coverage, the vehicle is covered for incidents that do not involve an accident. If you hit a deer, storm damage and other incidents would qualify under this portion. Liability coverage is for claims against the driver for injuries and damage to people and property. Finally, there is specified perils coverage which provides coverage for hazards or events that are named in the policy itself. Keep in mind that the burden of proof will fall on the insured to prove that the claim is valid.
Business auto insurance can be confusing if you aren't familiar with all of the terms and conditions that are outlined in the policies. Having a knowledgeable person to work with will help to make things clear and understandable, and will result in you knowing what protections you are getting. Join the thousands of covered businesses and people in Carrollwood, Greater Northdale, Lutz, Tampa, Temple Terrace, Westchase, and the surrounding areas by calling Mynatt Insurance Agency. Get the right protections in place before it's too late.