Business Auto Insurance, Home Insurance, Life Insurance & Retirement Plans in Tampa, FL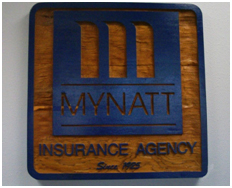 You can put on the parking brake if you have been cruising the Internet looking for a reliable Tampa, Florida home insurance resource. Mynatt Insurance Agency has been serving members of this community since 1925, and it is gratifying to provide homeowners insurance to multiple members of the same families. When you have deep roots in the community as we do, you take your business relationships personally, and in many cases, our clients become our friends.
This Hillsborough County city is one of the best places to live in the entire country. There are great educational and career opportunities, and it is an attractive place to start a business. From a recreational perspective, there are over 150 parks and beaches, and nightlife abounds in Ybor City and other vibrant sections of town. Homeowners are fortunate to be able to enjoy these benefits, and we will always be here for you whenever you need home insurance in Tampa, Florida.
Life Insurance and Retirement Plans
Everyone should carry the appropriate level of life insurance, and this would include young adults. In fact, life insurance is particularly important for younger couples with children that depend on two incomes to make ends meet. We are the premier resource for life insurance in Tampa, Florida, and we can explain all of your options to you in detail so you can make fully informed decisions.
You have to look over the horizon as early as possible if you are going to be able to retire in comfort. We can help you reach your goals because we offer a number of retirement plans for Tampa, FL clients. These would include annuities, individual retirement accounts, and simplified employee pension (SEP) IRAs for self-employed individuals.
Business Insurance in New Tampa, FL
People, that like to support local companies often asked the question "Is it possible to get business insurance near me?" This is understandable because so many national companies dominate the airwaves with their advertising campaigns. The answer to this question is a resounding yes because we offer business insurance in Tampa and New Tampa.
We can connect you with business liability insurance, workers compensation insurance, commercial building insurance, and other forms of coverage. Plus, if you have vehicles on the roadways, we can provide you with Tampa, Florida commercial auto insurance.
Give Us a Call Right Now!
For life insurance, home insurance, retirement plans, commercial structure and liability insurance, and business auto insurance in Tampa, Florida, Mynatt Insurance Agency is the only logical choice. Whenever you need us, we can be reached by phone at 866-852-9470.