Probate, Permit & Performance Bonds for Tampa, Seminole Heights, New Tampa, Lutz, Carrollwood & Odessa Florida
Mynatt Insurance Agency is the undisputed leader for probate bonds in Tampa, Florida. In addition to the work that we do for clients within the city limits, we also serve nearby communities like Lutz, Seminole Heights, Carrollwood, Odessa, and New Tampa.
How can we say that we are the "leading" agency for probate bonds in this area? We have been exceeding the expectations of local clients since 1925, so we have over nine decades of experience. This tells you a lot about our deep commitment to t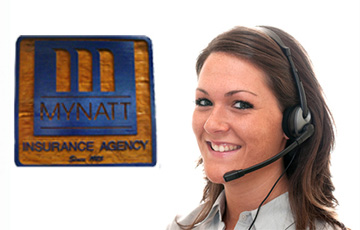 he communities that we serve and the long-term relationships that we have built over the years. When you engage us, you get personalized service from a neighbor that really cares about the well-being of your family.
Permit Bonds
In addition to the probate bonds Tampa area residents can obtain through us, we are also the go-to resource for permit bonds, which are often called license bonds. Some business owners are required to obtain permit bonds to protect consumers, and many people do not know exactly what they need. Since we have been providing permit bonds in this area for so long, we understand every nook and cranny of the regulations. We answer all questions and we provide detailed explanations so that our permit bond clients can make fully informed decisions.
Performance Bonds for Tampa-Carrollwood-Lutz Contractors
There is always a good bit of construction going on in the Tampa Bay area, and this is good news for contractors. When a licensed contractor wins a bid, the company will sign a contract guaranteeing completion of the project under certain defined parameters.
A lot of money could be lost if a contractor was to violate the terms of the deal. Performance bonds protect government agencies and private entities that enter into agreements with contractors. We specialize in performance bonds, and we have relationships with multiple bond-issuing companies, so you can choose the bond that is being offered at the lowest price point.
We Are Here to Help!
Clearly, there can be some complicated "fine print" when you are dealing with permit bonds, performance bonds, and probate bonds. As we have stated, we have a great deal of expertise in all of these areas, and we place an emphasis on client communication. Any time you would like to discuss any of these bonds with a knowledgeable member of our team, give us a call at 813-932-5511 or 866-852-9470.