Commercial & Business Auto Insurance, Commercial Property Insurance, Home Insurance, Liability Insurance & Life Insurance for New Tampa Businesses
O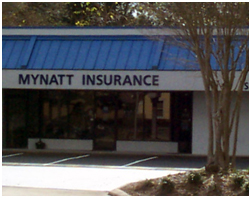 ur company, Mynatt Insurance Agency, is the leading provider of commercial car insurance in New Tampa, FL. Business auto insurance clients are going to have a lot of questions, and this is understandable. We started out back in 1925 when the Ford Model T was the highest-selling motor vehicle in the land. Clearly, when you have over nine decades of experience serving business insurance customers, you are well-positioned to advise your clients so that they can make fully informed decisions.
Since we are a local company, we feel a personal connection to our fellow members of the business community. We work closely with each and every one of our clients, and we endeavor to build long-term relationships built on mutual trust and respect. Whenever you need commercial auto insurance anywhere in New Tampa, Florida, our doors will be wide open.
Commercial Property Insurance in New Tampa, Florida
If you want to start a business, you won't find a better location than New Tampa. Commercial property insurance is a must for local businesses of all kinds, and we have a great deal of expertise across the spectrum. Business property insurance is one important type of coverage, but there is also the matter of liability insurance. New Tampa commercial enterprises can rely on us for strong liability coverage, regardless of the nature of the business.
Life Insurance and Home Insurance for New Tampa Property Owners
Our area is a great place to own property, and people often move to the community from other states looking for a better way of life. We are the ideal resource for home insurance in New Tampa because we have relationships with many different insurance companies. When you work with us, we can compare quotes, and you will walk away with the knowledge that you got the lowest premium that was available to you.
Plus, if you are looking for life insurance in New Tampa, look no further than our insurance agency. We offer whole life insurance, term life, combination life, and more.
World Class Service!
We have been able to build our business over the last 90 years through our sincere commitment to world-class customer service. If you would like to speak with one of our knowledgeable New Tampa, Florida insurance agents, contact us today!