Save on Life, Auto, and Health Insurance in Carrollwood, Lutz, Odessa, Seminole Heights, Tampa FL, and Surrounding Areas
LIFE INSURANCE
Protecting your family's future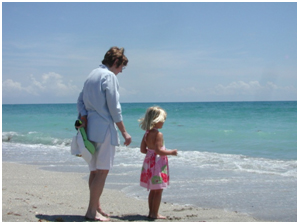 Considering the 'what if's' isn't always something you enjoy doing, but when it comes to your family's future, you can't be too prepared.  If something happened to you, could your family maintain their lifestyle?  Hoping nothing happens won't help your family cover their financial responsibilities if you're not here.  There is a smart and affordable way to make sure.
Life Insurance delivers peace of mind at a time when your family will need it the most.  The loss of a loved one is so tragic.  Making sure you've met their ongoing financial obligations is an amazing way to help them through an awful time without actually being there.  Life Insurance can cover everything from final funeral expenses to ensuring your children have money for college.  The right policy can pay off your home mortgage, provide money for day-to-day living expenses and make things so much easier at a very difficult time.
You can protect their future right now.  Talk to one of the representatives at Mynatt Insurance about life insurance.  We'll help you assess your family's needs and design a life insurance policy that can even provide cash value you can enjoy in your retirement.  If ever needed, life insurance is the most valuable gift you'll ever give your family.
Mynatt Insurance offers options that include:
Universal Life
Whole Life
Term Life
Buy / Sell – Key Man
Return of Premium Term Life (with this product all the premiums are returned to you at the end of the policy term)
Fixed Annuities
Fixed Index Annuities
HEALTH INSURANCE
Protecting your family today
For Individuals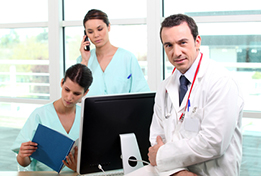 The cost of medical care continues to skyrocket with no end in site.  The average family simply could not survive the financial catastrophe of a serious illness or accident resulting in an extended hospital stay without health insurance.  From being self-employed to shifts and changes in company benefits, many once covered under a group policy now find that they need health insurance.
The professionals at Mynatt Insurance offer a variety of individual insurance options that provide the protection you and your family require.  Mynatt Insurance has developed relationships with health insurance providers that understand the need to provide a cost-effective solution.  We can offer various options, such as different deductibles and other specific provisions to help manage your costs.
For Groups
It can be a constant challenge for companies to provide group health insurance without busting the corporate budget.  Health insurance is one of the largest recurring expenses a company faces.  Mynatt Insurance can help your company meet the needs of your workforce while working within your budget parameters.  This includes ancillary products that build value and help attract and retain quality employees.
Our Health Options include:
Individual
Group
HMO–PPO–POS
Disability
Dental
Major Medical
Health Savings Accounts
Medicare Supplements
and more.
CLICK HERE to request your FREE, no-obligation quote today.